Didaa - house dj, producer & remixer
Second "Single Release" album this time brings massive Uplifting House track from Slovenian producer Didaa. Take a listen and grab your copy!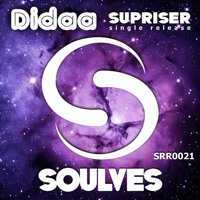 Track was released in Soulmates Vol. 3 compilation album. The compilation has 4 strictly festival tracks so grab your copy, and enjoy in the new uplifting house sound...
Slovenian producer Igor Zizek aka Didaa makes his debut on Spherax and provides the first remix on the package. Didaa's 'Libra' interpretation begins with a wealth of well processed and intricately placed electronics before the lead melodies fade into the mix. There is more of a focus on the melodic theme from the original by Didaa here and it's worked wonderfully as the ethereal sounds work their magic over the well constructed club groove. The key changes following the drop are sure to have your entire dance floor covered in goose bumps and when the vocals parts get dropped in the composition gets taken up even one notch further. Top remix from Didaa.